Eastern Regional | Great Plains Regional  | Midwestern Regional | Northeast Regional | Western Regional
2023 Western Regional Conference
July 27 – 30, 2023
Host: California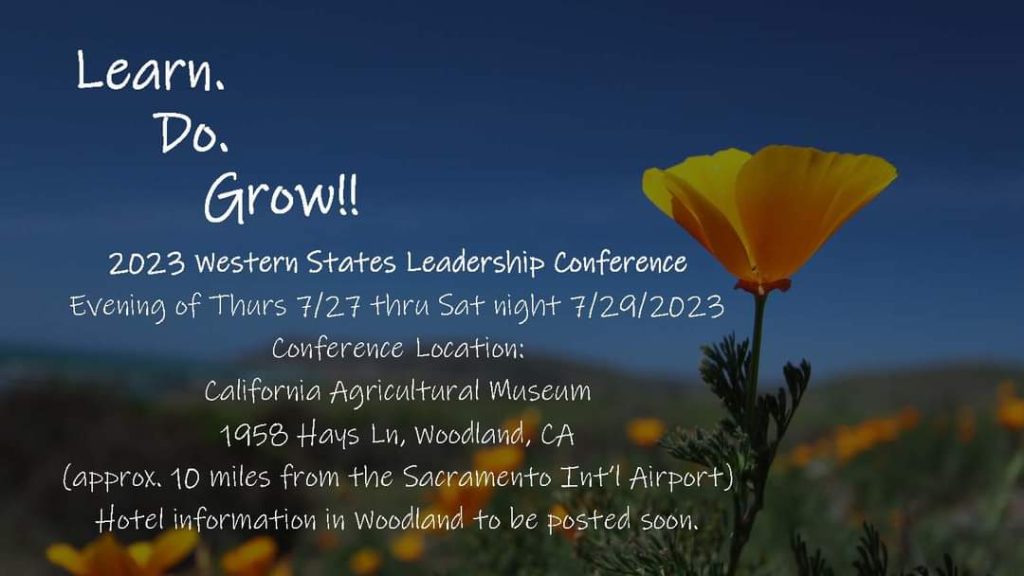 Hotel and Registration to be posted soon.
Conference Highlights:
Thurs 7/27 – 4:00 PM Registration & Relax/ Dinner on your own / Gather & Greet
Fri 7/28 – Forming, Storming, Norming & Performing
Sat 7/29 – Safety Skills: Nutrition, Fentanyl Awareness , Narcan Certification. Plus, Conversation Skills for Everyone, and more!!
Public Speaking Contest and Grange Baseball!!
This is for ALL ages, all abilities. Watch for the Registration and Hotel information soon.